Eating horse meat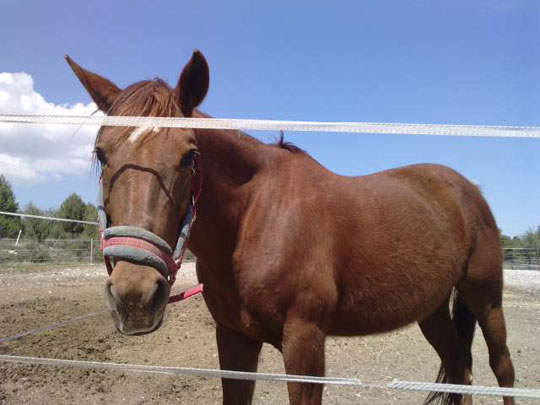 Horses were domesticated many centuries ago. Since then they have had a very varied relationship with humans and have been used as weapons of war, as a form of transport, agricultural equipment, in sports and recreation...and for food.
This last capacity is still valid today, although horse meat is one of the less frequently eaten meats in Spain.
Legislation regulating horse slaughter has always been very restrictive. The point was to prevent uncontrolled consumption, which would lower the equine census and in turn affect the supply of horses needed to defend the state. For example, horse meat had to be sold in specialized butcher shops not selling any other types of meat.
Market structure has not varied in any important way today. But the scandals that have affected other types of meat have favoured the appearance of pony and horse meat in restaurants and large supermarkets, where it is marketed as a quality product. Consumption of horse meat has increased because it is more available, it has valuable sensory characteristics and a lower price compared with beef (the type of meat it is closest to).
Production is mainly located in Catalonia and the Valencian Community, where an intensive farming system based on grain, pellets and hay prevails. Other less important areas using extensive farming systems for production are Cantabria, Castile-León and Asturias.
Most equine animals for slaughter are meat-producing ponies reared for this use, mainly bred from mares belonging to indigenous Spanish breeds.
The grazing behaviour of equine animals is markedly different from that of other farm animals. This provides them with a series of advantages that allow them to be used in the sustainable environmental management of wetlands and forests.
As for marketing distribution and consumption, the main criteria in choosing horse meat are its tenderness and flavour when eating it and its colour when buying it. But, the same as with other meats, before judging it you must know what you are eating or buying: a cut of meat from a pony is not the same as a cut from an older animal.
As to texture, the characteristic feature of horse meat is its tenderness. It is similar to beef in flavour, although you may need to add more salt because of its higher glycogen levels. As to its colour, it varies from light pink in suckling animals to very dark red in adult animals, because of high levels of myoglobin and iron. Thus it is recommended for people who need to raise their consumption of this mineral.
The colour of the fat depends on the amount of grass or fodder that the animal has eaten. Thus, a pony that has recently come down from the mountain and has been raised only on it's mother's milk will have eaten very little grass and the carcass will contain cream-coloured fat. If the mother of that same pony does not have much milk he will have had to eat more grass; the carcass will be leaner, the fat yellower and the meat will be dark pink. In adult animals the fat is deep yellow in colour.
Horse meat can be considered lean because of its low fat content. Compared with beef, it has a lower fat content and a higher proportion of unsaturated fatty acids.
As for minerals, horse meat has a low sodium content and is the main source of iron in meat, after offal and entrails.
These nutritional characteristics make horse meat especially suitable when following Mediterranean and other diets. In sum, the number of advocates of this product will surely continue to increase, given its many valuable qualities.