HOW TO TRIM YOUR PET'S NAILSCOMO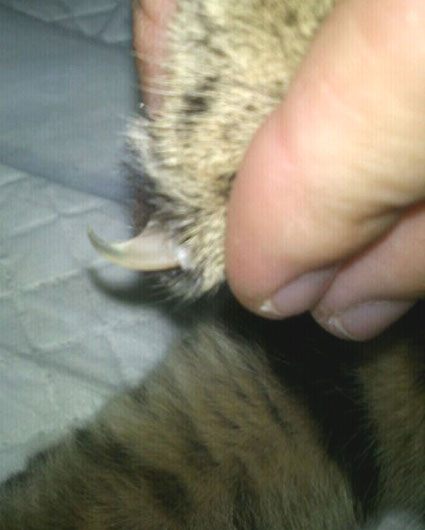 Your pet should have its nails trimmed at least twice a year as part of its basic care.
Sometimes your dog will wear down its nails because of friction with the ground. Cats may wear down their claws by scratching.
You will be aware that your pet needs to have its nails trimmed when you see that they are too long, of if they make a sound when walking.
You can find nail clippers for dots, cats and other pets in specialized shops. But trimming your pet's nails can be complicated, and you might have to go to your vet to have it done.
Many pets will not be quiet. You will have to treat yours with care and affection to calm it down, so it is as relaxed as possible.
In pets with white nails this task is relatively easy: if you look carefully you will see a pink area (the quick), where the blood vessels end. In black or colored nails the difficulty lies in finding where the quick begins.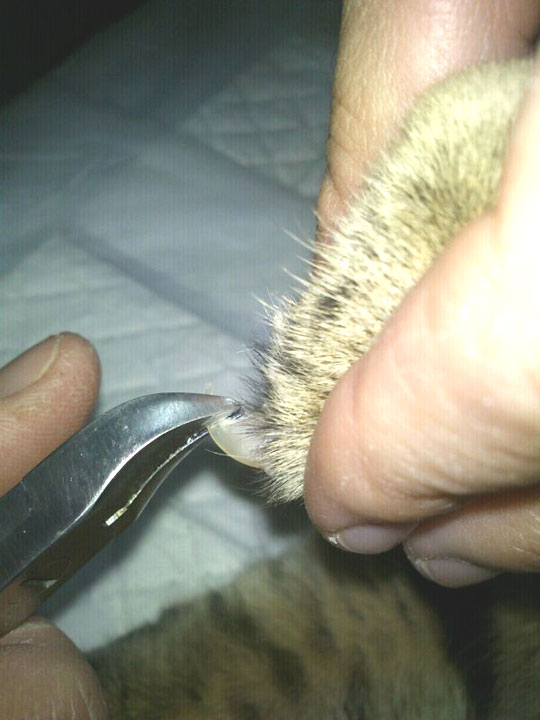 You should trim the end of the nail, never all of the excess growth, because of the bundle of nerves and blood vessels (the quick) inside the nail. If you cut into the quick there will be a problem with bleeding.
The way to make sure how far to cut is to do it slowly. When you reach a small circle at the beginning of the nail you should stop. This is why it is so important for your pet to be relaxed.
It is also important to trim the dewclaws (fifth toes) high on the inside of each foot (if your pet should have them), since unfortunately these nails break frequently.
If you accidentally cut too far, the nail will begin bleeding and your pet will experience a moment of pain. In this case, you should apply antiseptic powder and pressure the nail with gauze. Your pet should be kept quiet for some minutes to prevent the bleeding from continuing.
The image shows the nail and what we have explained above. The line indicates how far to cut.