Mammary cancer in dogs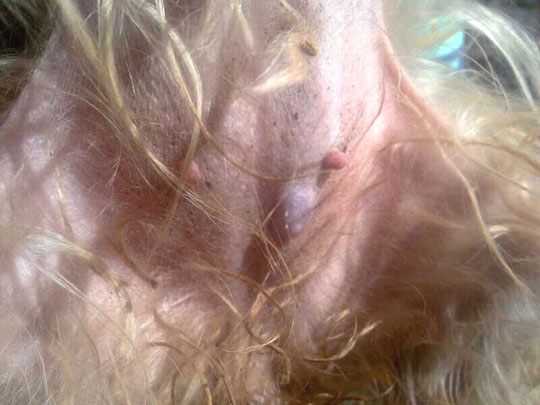 Different types of tumours, of which 60% are benign and 40% show some degree of malignancy, usually cause lumps in the mammary glands of female dogs.
The risk of suffering mammary tumours increases with time. They usually appear between 9 and 11 years of age. There is no predisposition by breed, and females are in general more affected, while in males this type of tumour is anecdotal.
The incidence of this illness in female dogs in Spain is quite high, due to the fact that spaying is still not a common practice. It is important to know that the risk of suffering this type of tumours in dogs spayed prior to their first heat cycle is 0.05%. If spayed after the second heat, it shoots up to 26%. And if the operation is performed on adult dogs, it does not prevent the appearance of the problem at all.
You should also keep in mind that hormone treatments used to avoid coming into heat, those used to treat pseudopregnancy and those used to cause abortions greatly increase the risk of mammary tumours.
Mammary masses can be single or multiple. Their growth rate is variable; they may adhere to adjacent tissue and may be benign or malignant. In this case, the prognosis varies depending on the type of tumour.
The recommended treatment for malignant tumours is surgery. The goal is to remove the affected mass and the tissue around it (the security area). In certain cases it might be necessary to add other concurrent treatments, such as chemotherapy, anti-hormone treatment or immunotherapy.
In sum, mammary tumours may be avoided by early spaying. If you notice that a lump has appeared on your dog's mammary glands, you should consult your veterinary surgeon immediately so he can provide an exact diagnosis and apply the proper treatment. In too many cases lumps are not taken seriously, which is not good for the future health of your good friends.
Did you know...
Hip dysplasia is most frequent among Saint Bernards and other dog breeds such as English Setters, Rottweilers, Botbtais or German Shepherds.