Heartworm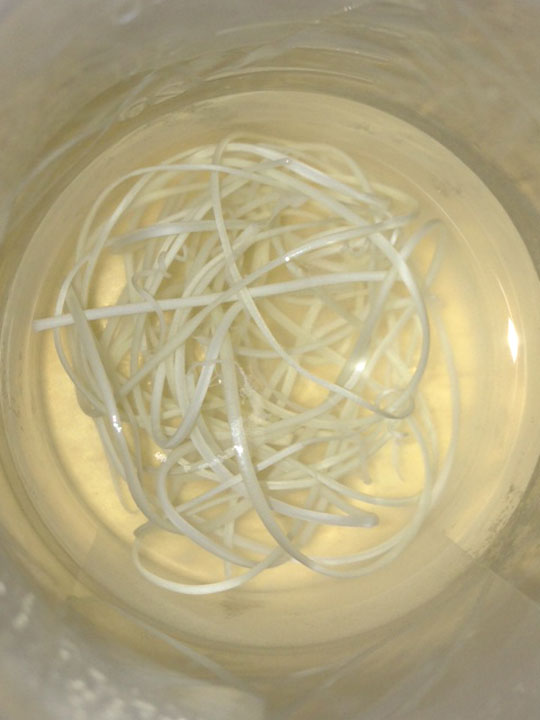 Heartworm is a serious illness that mostly affects dogs and sometimes cats. It is caused by a parasitic worm that can reach 12 to 30 cm when adult. It may be found in any part of Spain, but is more frequent in areas such as the Canary Islands and the Mediterranean coast.
Although it can be transmitted to humans, most of these infections go unnoticed due to the elimination of the parasite by the immune system. Infected animals are usually large and live outside. The disease also affects more males than females in a proportion of four to one. Certain breeds are also prone to it, such as Alsatians, Pointers, Beagles or Boxers.
Various types of mosquitoes spread heartworm. The immature forms of the parasite circulate in the bloodstream of infected animals and enter the mosquito's body after it bites the host. When this occurs the mosquito turns into a vector for the disease, since when it bites healthy animals it will infect them with the roundworms (Dirofilaria immitis), which have been growing inside it for a few days. Once the parasites enter your pet, they migrate to the muscles or the fat where they stay for approximately three months. Then they start travelling the nearest blood vessels and to the heart.
The parasite may go completely unnoticed, but it can also have serious consequences if it is not diagnosed in time. The seriousness of the disease depends on the amount of parasites in the animal's pulmonary artery and heart.
The presence of adult parasites brings about two serious situations: pulmonary arterial hypertension and right-side congestive heart failure. The animal seems tired even when not exercising, coughs, has difficulty breathing and shows appetite and weight loss. If you suspect infection, you should consult your pet's veterinary surgeon. He will perform test to confirm or rule it out, such as x-rays, ultrasounds or blood tests.
Treatment is not easy, since there is no one medication that attacks all of the life stages of the parasite. It is necessary to use several types of treatment to be successful. This is why it is recommended to use preventive treatments in risk areas.